RICE EXPORTER IN PAKISTAN
SERVING SINCE 1989
Rice Miller and Exporter with over 30 years of experience and a member of Rice Exporter Association of Pakistan (REAP) since 1994.
A 30 year old Rice Processing & Exporting Mill, exporting to 15+ countries and specializing in Basmati Rice, packed in consumer bags for direct sale at the shelves of Super Markets and Grocery Stores, besides bulk packing for institutional consumption like Catering Companies, Air line Kitchens and Restaurants. A responsible & consumer conscious member in supply chain that emphasize on value for all stakeholders.
Among the Pioneer who entered Rice Export Sector in 1989 when for the first time Government of Pakistan lifted the ban on Rice Export.
Food Safety Certifications & Trade
Affiliations
ISO 22000 Food Safety Management System
HACCP Certified for Food Safety Management
Halal Certified for Food Management System
Rice Exporter Association of Pakistan
Member of Karachi Chambers of Commerce
Our Rice Varieties
We have wide varieties of Pakistani Rice in White/Parboiled/Brown grains. We take every measure possible in procuring and processing rice grains to ensure sustainable premium quality rice, guaranteed to give excellent cooking and taste.
Packaging & Private Labels
Your Partner from start to finish. We are undertaking various private labels for our customers and play a supporting role in enhancing their brand value
Fabric Bags
5 | 10 | 20 | 40 Kgs
Being a responsible & consumer conscious member in supply chain from farm to till plate. Our aim is to always produce top quality Rice.
Certified for Food Safety Management
We are ISO 22000, HACCP & HALAL certified Rice Mill to ensure best practices as per international standards are use for our Rice processing.
A Designated Quality Controls Department
From the procurement of  the top quality Raw Rice to Finished product. Rice thoroughly checked for defined quality parameters.
Decades of experience in Rice Processing & Export
We are exporting Rice since 1989 and have exported to more than 45  countries worldwide.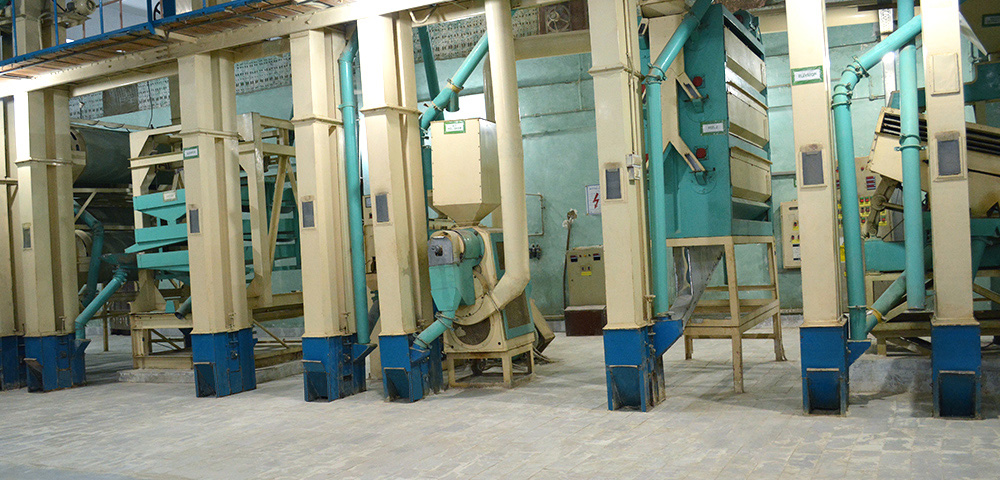 Have a Question?
Drop us your message or send us a message on WhatsApp No. 00 92 308 7018147 and we will get back to you ASAP!